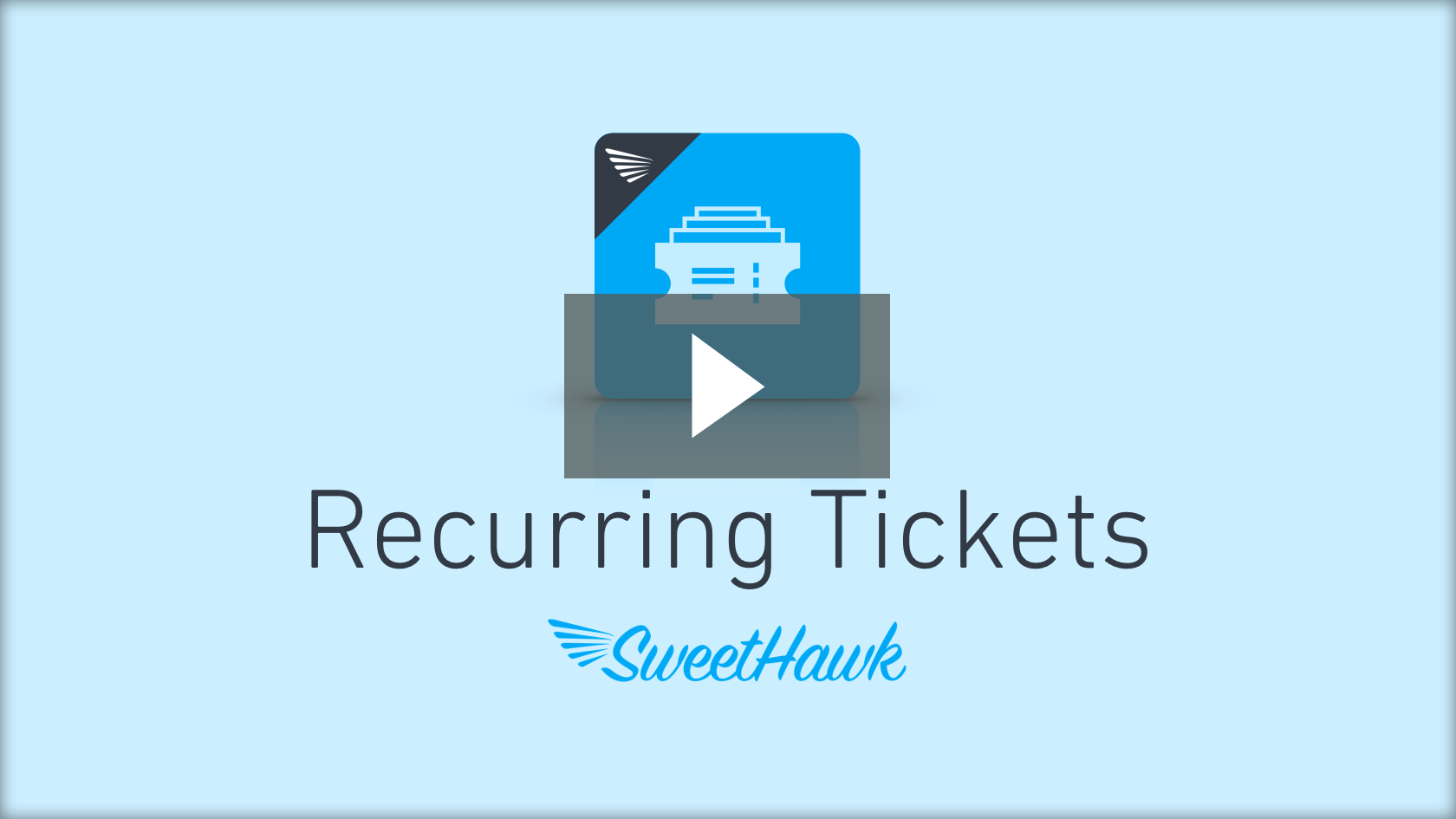 Plan ahead by setting tickets to recur
The recurring tickets app lets you plan tickets to be created at intervals in the future.
You just define at what interval you want it created at, then set the details of the ticket.
A few examples where recurring tickets can come in handy are for scheduling regular customer check-ins, contract renewals, security or safety audits, remembering to back up files, resetting passwords, doing the monthly payroll. Practically anything that you or your team need to do on a repeating basis you can set to happen with this app.
Now you can plan ahead, with certainty and audit-ability, with the Recurring tickets app.
"Our previous method of managing recurring tickets using a custom integration with calendar events was limiting and error prone. We now manage our proactive services reliably with Recurring Tickets!" — Melanie Hobman, Service Delivery Manager, Star21
"All of us at Xero really love all apps by SweetHawk, just how easy they are to use and how friendly the team is!" — Dan Bowden, IT Solutions Architect, Xero
Creating a schedule for when your ticket will be created: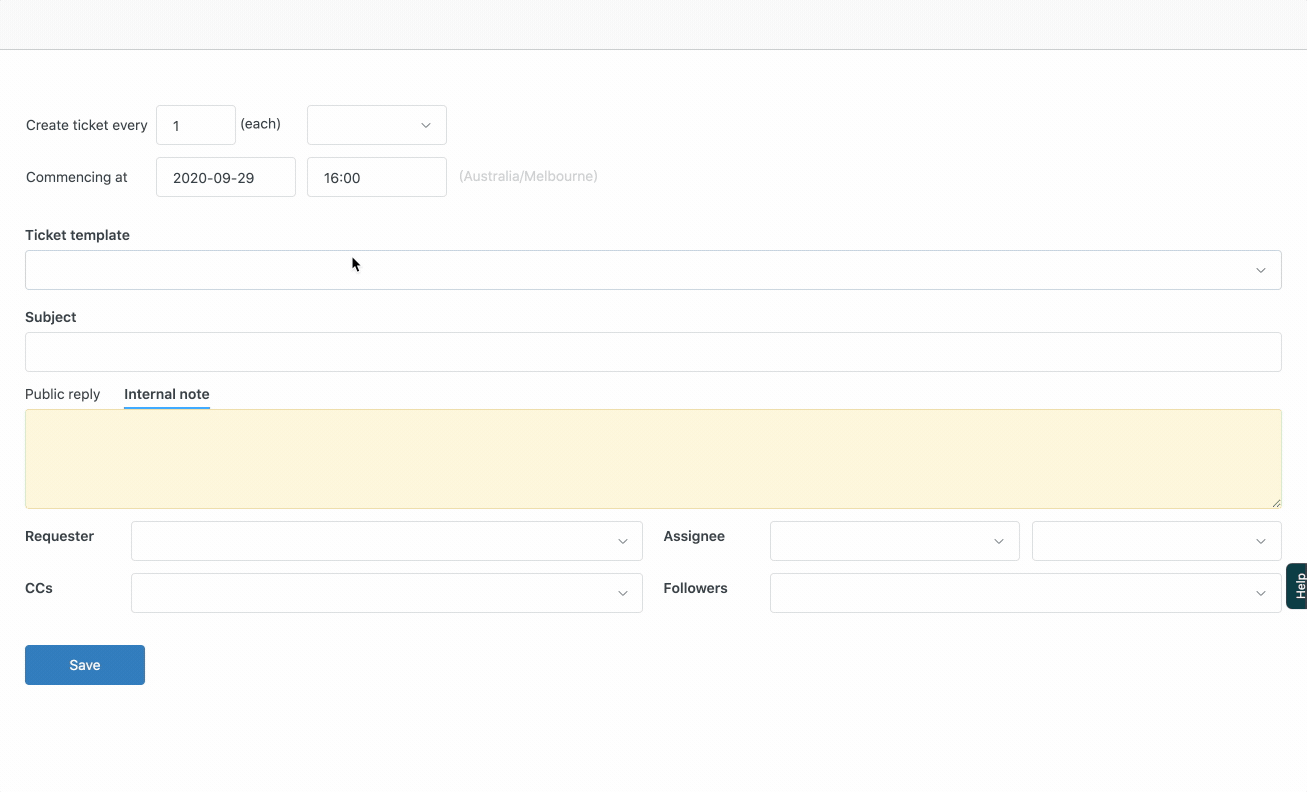 Ticket templates can be used on any schedule: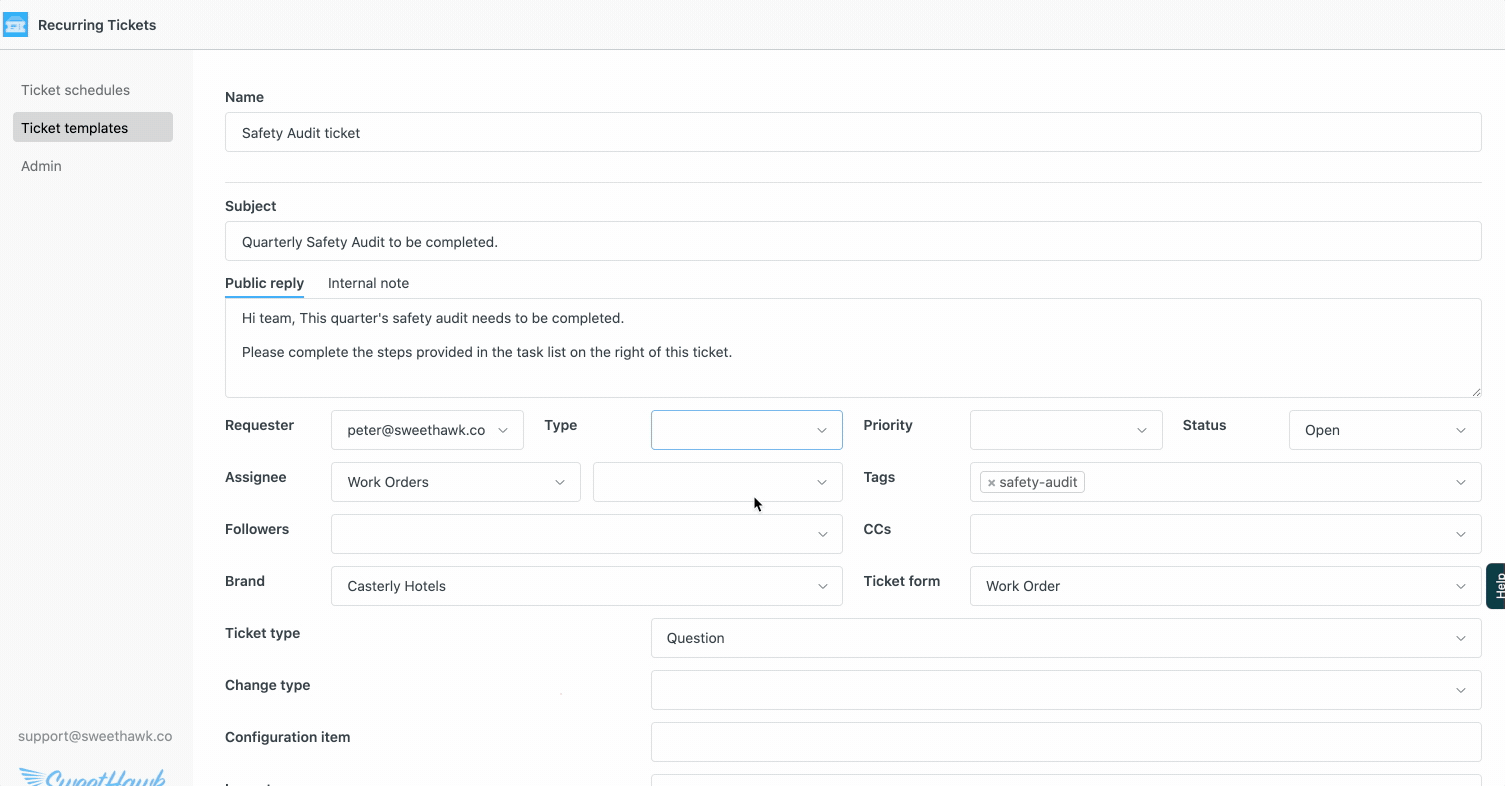 Features
Create unlimited templates predefining the details of tickets.
Create schedules for precisely when each template should be created, on a recurring basis.
Override specific details of a template with each schedule.
Granular control over who has access to create templates and schedules.
---
Built by SweetHawk. Invoiced billing available. Free for sandbox accounts.