Previously: Zendesk EMEA GTM Partner of the Year 2022/23, Solution Development Partner of the Year 2021/22 and EMEA Partner of the Year 2020/21
Route 101 is a renowned expert in CX transformation, assisting businesses to unlock the full potential of their Zendesk platforms. Leveraging our extensive product knowledge and expertise, we stand uniquely positioned to implement Zendesk in your organisation and help you elevate customer experiences through our comprehensive suite of services.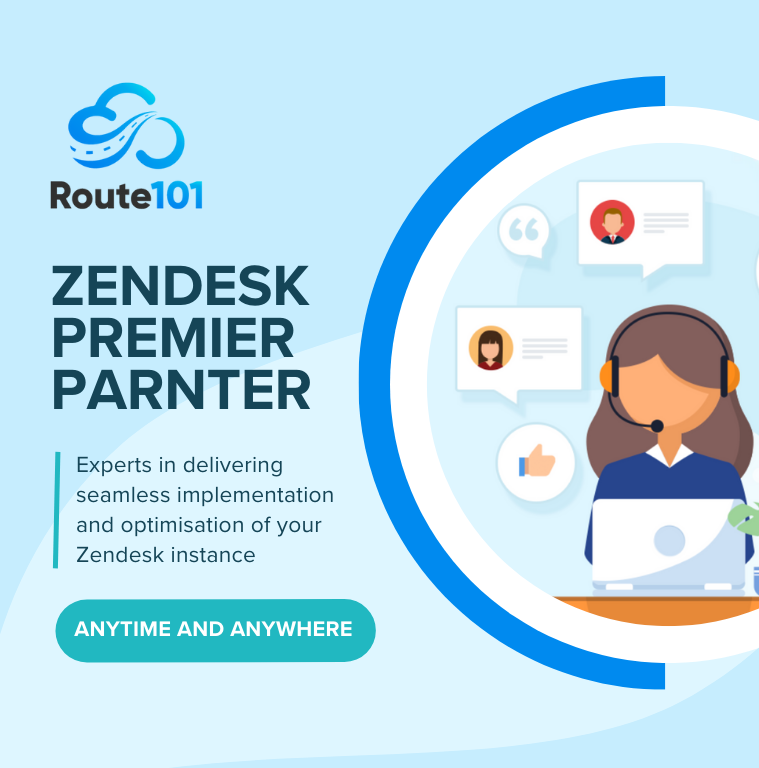 Whether you are new to Zendesk or an experienced user looking for more advanced features, we have got you covered! Our Zendesk CX services, including launch implementation, consultancy, and optimisation, are geared towards streamlining complex workflows, enhancing platform functionality, and amplifying your insights.
But that is not all! You can also count on data migration, custom applications and integrations, health checks, ongoing strategic consultancy and 24/7 ITIL support. This is underpinned by our training courses, all expertly delivered by our Zendesk Implementation Consultants.
Discover the full range of Zendesk services we offer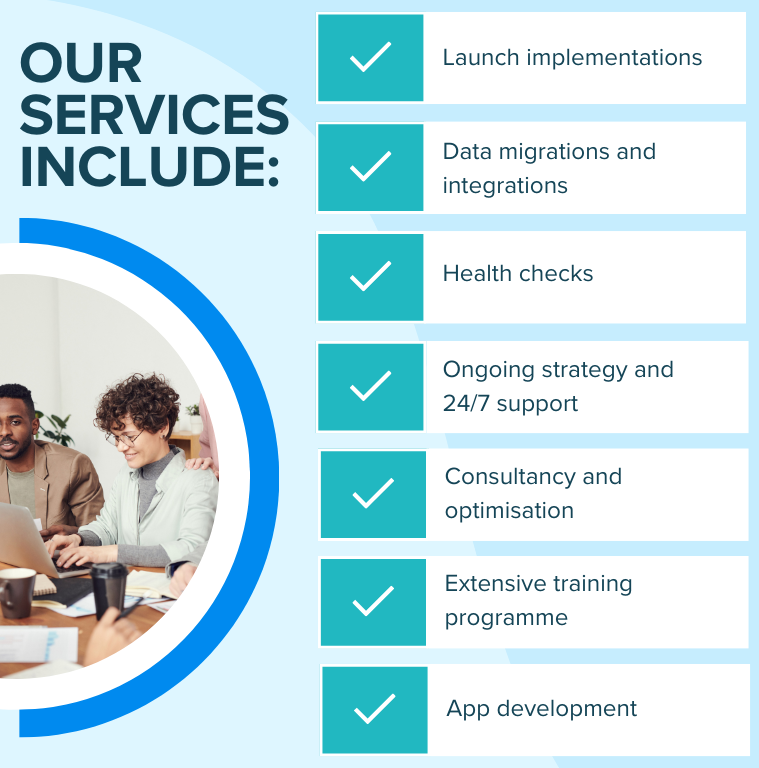 Why choose Route 101? 
Our team collectively boasts hundreds of years of communications experience, ensuring you benefit from a wealth of knowledge and receive solutions unique to your business and customer service goals. 
We are fully aligned with the Zendesk organisation at all levels within the company, giving us exclusive insights into the roadmap and enabling us to work to the highest industry standards.
Our unwavering commitment to customer service also means you can rely on round-the-clock, 24/7 expert support for the smooth running of your Zendesk operations, every single day.
Book a discovery call with our team to learn more about us and our solutions
Route 101 Zendesk Training Academy
We run training sessions aimed at equipping customer support teams, managers, and administrators with the essential skills to leverage Zendesk's full potential.
Covering a wide range of topics, from fundamentals to advanced features, our courses ensure participants develop a deep understanding of the platform's capabilities.
The training sessions are delivered in a live, interactive format, and are primarily conducted in person. However, we also offer online sessions to accommodate individual preferences and needs.
Our training sessions are attended by, but not limited to:
Customer Service Managers I Customer Experience Managers I Customer Service Team Leads I Head of Operations and Customer Operations I Operation Managers I Operational Efficiency Leads I Ecommerce Managers I Marketing Managers I Zendesk Administrators I MI and Reporting Analysts
If you are interested in enrolling, let us know, and our team will provide you with the details to secure your spot.
Register your interest in Route 101 Zendesk Training Academy