Handy sees 60% savings with Zendesk automation and self-service
Intent on finding a customer service platform that could be easily set up and managed, Handy migrated its legacy system to Zendesk in just 6 weeks. Introducing automation and self-service enabled the team to boost ticket deflection and CX savings, while earning a steep spike in customer satisfaction.
"We want to be anywhere and everywhere the customer is able to contact us, and build a reputation for providing an immediate response, no matter the day or time. Zendesk allows us to do that and quickly respond to both customers and professionals."
- Dylan Henry
Director of Customer Experience - Handy
8,000
Avg. Tickets per Week
33%
Ticket Deflection with Guide
Cleaning, furniture assembly, tv mounting, and other handyman services—every home has work that needs to be done, but finding the time to do it can be a job in itself. That's where Handy comes in.
The idea behind Handy is simple but innovative: Pair reliable, capable independent professionals with people who would like help with their household tasks. Since its founding in 2012, this New York City-based home services start-up has grown to more than 37 markets globally between the United States, United Kingdom, and Canada. Every week, thousands of customers have jobs performed by vetted professionals.
Handy's customer experience is designed to be easy: homeowners and renters can book cleaning or handyman services from local, top-rated pros in seconds online, and all the work is backed by Handy's Happiness Guarantee. Handy's platform also handles the billing and allows professionals to organize their own schedules.
An easy customer experience should also include easy customer support. "We were looking for a tool that was easy to use, that wouldn't require contractors or engineers to manage and maintain," said Director of Customer Experience Dylan Henry. "We wanted to own and operate the tool wholly within the Customer Experience department." This hadn't been the case with Handy's previous customer service platform.
After consulting with other companies of similar size, Henry and the team agreed that Zendesk Support was the ideal solution. "What drew us to Zendesk Support was how quickly we could implement and launch the tool, and tailor it exactly to our needs without having to worry about time-consuming customizations," said Sam Tilin who led the seamless technical implementation and transition to Zendesk.
From decision to implementation, the process to switch tools took only six weeks. "It just speaks to how easy Zendesk Support is to use," Henry said. He also estimated that the team handled 85 percent of the set up, using guides and resources from the Zendesk website. He also tapped some internal developers at Handy to build out a custom contact form that auto-populates user information when agents answer tickets. Though the developers were new to Zendesk Support, the extensibility of the Zendesk API made it easy to build the form within a week.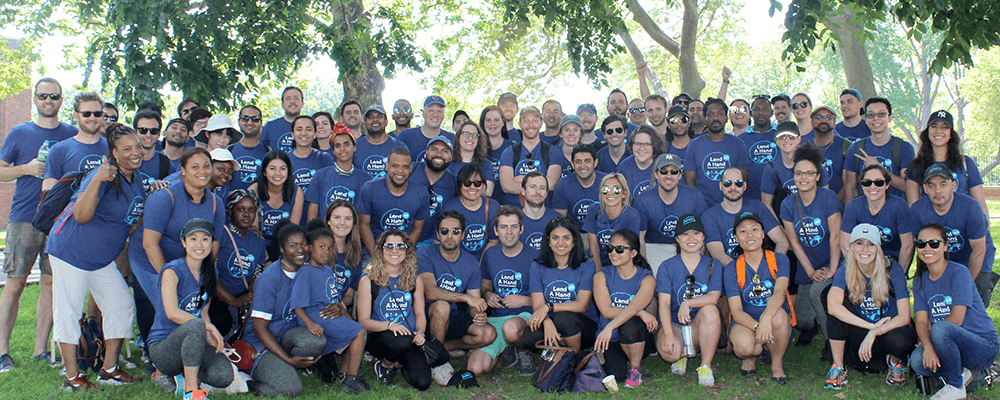 At the time they switched to Zendesk Support, Handy had nearly 100 agents handling tickets with their former solution in order to maintain their one-hour SLA for providing a first response. Since then, using Support, Henry has been able to reduce the number of agents on email support while meeting or surpassing their SLA 98 percent of the time. The team has also increased their emails per hour response rate by 33 percent.
The team also used Zendesk Guide to build a two-sided user help center: one for customers and another for service professionals. Providing easy-to-access help articles has helped Handy reduce their weekly email volume from approximately 12,000 to 8,000 tickets, a 33 percent reduction.
"Inbound tickets and agent headcount should never scale with the business," Henry said. "While the business has grown, we've kept it relatively steady and continue to optimize."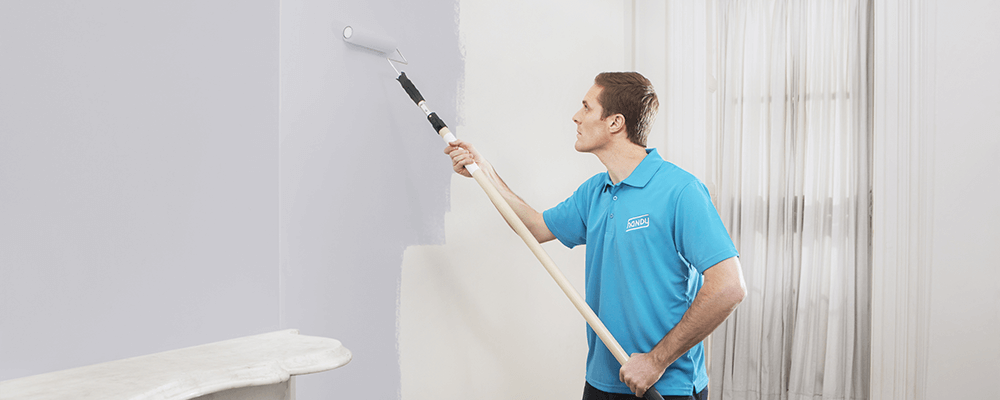 It's pretty remarkable, especially since email support is offered in all markets, with 24×7 staffing. Rather than taking inbound calls, Handy proactively calls users to resolve problems that may need a more personal touch.
Taken together, Handy has designed a multi-channel experience for both their customer and professional bases that's tailored exactly to each's needs and experience. Rather than offering all channels to everyone, Handy found the right way to connect with users at different stages of their service experience.
Handy uses the Multibrand feature to have service requests from customers go into one queue, while questions from service professionals go into a separate queue. Also, each ticket is assigned a "disposition" to help identify trends and areas for improvement, which helps the team to provide feedback to every department. Handy has also extended Zendesk beyond its core capabilities with a number of time-tracking and productivity apps from the Zendesk Apps Marketplace, including the free Zendesk-built Answer Suggestion and Conditional Fields apps to give agents more details about each customer issue and offer the best answers. "The apps have been a huge help and are key to our support structure," Tilin said.
Between fast email support, robust self-service, and strategic uses for phone and live chat support, Handy has improved the customer experience, all while saving 60 percent on operational and user experience costs. "Part of this was changing the way we were organized," Henry said, "but we weren't comfortable making big changes with our prior solution. Zendesk enabled us to feel confident and to set up the right queues for our front-line agents to handle."
The savings Handy has achieved since early 2016 are now passed back to the service professionals and customers. All the changes haven't gone unnoticed. Handy's customer satisfaction ratings have climbed by 20 percent since making the change. In addition to providing great service, Handy has made good on their happiness guarantee.