Trustpilot + Zendesk: Self-service and live chat support rapid growth
As one of the world's biggest sources of user-generated reviews, Trustpilot needed a platform to provide rave-worthy support, without running up expenses. Building a sleek, responsive help center and rolling out live chat with Zendesk have led to 55% less emails, 42% less calls, and a 20% better CSAT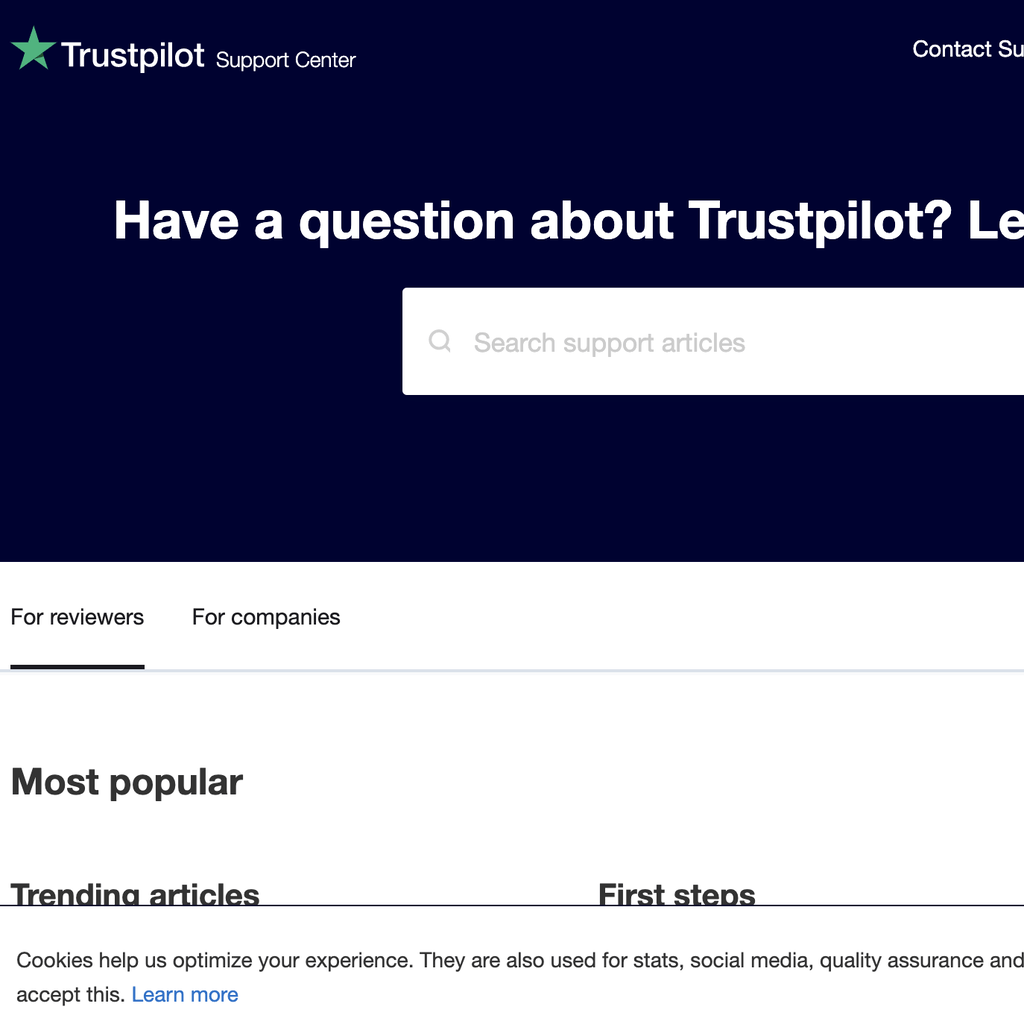 "Our agents can handle three to four chats compared to just one phone call. Why spend a couple of days on email flow when you can solve a chat within a few minutes?"
Tonni Buur
Vice President Global Support - Trustpilot
"We wanted to make every interaction with customers an effortless experience"
Tonni Buur
Vice President Global Support - Trustpilot
Industry:
Industry: Consumer Reviews Services
+20%
Improved Overall CSAT by
1272%
Annual ROI with Zendesk
98%
Self-service success rate
-55%
Decrease in Support Emails
Trustpilot, one of the world's biggest sources of user-generated reviews of businesses online, experienced such rapid growth over such a short timeframe that it put pressure on the company's processes and sparked a search for new and more innovative ways of working.
People head to Trustpilot to write about their customer experiences with companies they deal with online. The idea behind the site is to help consumers make better choices about products and services.
The concept resonated. Between 2013 and 2014, the number of monthly reviews on Trustpilot soared from 265,000 to 400,000 while annual revenues increased by 80 percent. Altogether, more than 17 million reviews have been posted in 15 languages on Trustpilot covering over 120,000 businesses in 65 countries. Another way to look at it: a review is posted on the site every five seconds.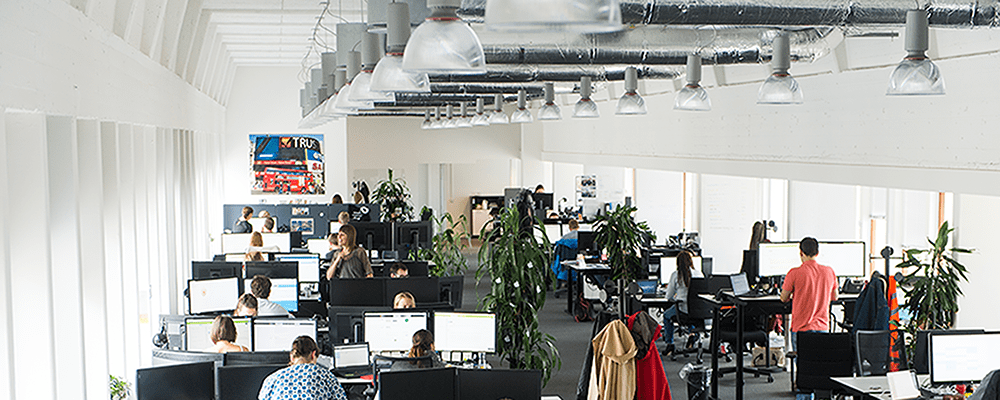 But with the company now tending to a global community, at a number that outstrips the population of many countries, Trustpilot's spectacular growth also put new demands on its support capabilities.
"We were faced with the challenge of how to grow the business and use less [resources]," recalled Tonni Buur, who joined Trustpilot four years ago to build a worldwide support team. "We wanted to make every interaction with customers an effortless experience so they could maximize their value using our services through their preferred channel in their native language."
In practice, that meant finding ways to be available on whatever support platforms Trustpilot's community wanted to engage on, without running up expenses. Yet it was clear that the company's rapid growth meant that inbound tickets were bound to skyrocket—as would support costs.
Trustpilot solved this problem by creating the Trustpilot Support Center, a responsive help center that utilizes Zendesk Support forms and smart search functionality. Trustpilot's user base can search the help center for quick answers to their questions, or if users elect to submit a request, they're automatically served up relevant help articles based on what they enter for their subject line. The upshot: After implementing their new Submit Request form, Trustpilot's incoming ticket traffic declined by 35 percent.
"We now can make tickets that directly integrate forms with our backend system," Buur said.
Another telling statistic: Out of more than 3,500 searches studied during a 30-day period, only 78 tickets were created. What's more, the subsequent incorporation of Zendesk Chat into their support offering resulted in a 42 percent drop in inbound phone calls after just three months of use.
The combination of Guide and Zendesk Chat decreased email volume by 55 percent. Live chat decreased inbound calls by 42 percent.
"That was pretty good," Buur said, adding that it "was also the tipping point" that helped convince the rest of the company to move toward the adoption of self-service in other departments. Trustpilot now uses Zendesk Support internally for IT and Operations and in another external function called Quality and Compliance, responsible for safeguarding trust by protecting Trustpilot's best-in-class review platform from fabricated reviews or other service misuse and to combat fraudulent behavior.
"It has been an extremely good experience and we know that it works because the last time we looked, the average clickthrough rate was 88 percent," he said. "We're very happy with that."
Along with a consistent decline in email and phone calls, Trustpilot is now resolving support tickets more rapidly than ever. The number of tickets taken care of within 2 hours is up 12 percent, while the number of tickets that require more than 8 hours to resolve declined by a similar 12 percent.
"Our agents can handle three to four chats compared to just one phone call. Why spend a couple of days on email flow when you can solve a chat within a few minutes?" Buur said.
"An effortless experience needs to be a good experience," he continued. "It's not just about pushing someone toward self-service—even if they do prefer self-service. When they are on the help center looking for information or trying to get in contact with someone at the company, it needs to be a good experience. That's part of the way that we do better."
In a service industry, success turns on a company's ability to satisfy its customers. And Trustpilot's incorporation of Zendesk products has helped it register an overall 20 percent increase in customer satisfaction.
"We decided a long time ago that we were a SaaS-based company," Buur said. "Most of our IT infrastructure is on the cloud and Zendesk Support was the best fit for us. As a support product in the cloud, it gave us an opportunity to collect all the various channels of communication with our customers on one platform."