"Zendesk is a great partner because the products are so simple to use, easy to understand, and integrate with all of our bespoke technology platforms."
- Larry Diamond
CEO and cofounder - Zip
50%
Emails Answered within 15 Minutes
230 sec.
Average Handling Time
The journey of a lifetime began in 2013 for Larry Diamond and Peter Gray, with an idea jotted down on a piece of butcher's paper at a hotel in North Sydney. They wondered: could a startup aimed at millennials disrupt the financial services market?
Thus Zip was born and, from day one, Diamond and Gray partnered with Zendesk to provide what they knew millennial customers would demand: exceptional customer service.
Zip's customer care team supports the company's two products: zipMoney and zipPay, which allows customers to make payments and manage a digital, interest-free wallet, as well as a host of other services that help save money and better manage finances. In 2017 alone, Zip grew from 20 to 120 employees and ballooned from 30,000 to 600,000 clients. To scale, and to provide support through email, phone, SMS texting, and live chat, Zip relies on an omnichannel solution from Zendesk that includes the Support, Talk, and Chat products.
The team uses Zendesk to answer questions and provide great customer support, but Diamond also views Zendesk as a critical tool for eliciting customer feedback to help shape the company's products and services.
"We've invested heavily in trying to build a really deep relationship between customer care—on the front line delighting our customers, and listening to some of their pains—and feeding that back into product," said Diamond. "Zendesk has been an amazing platform for us to cope with our growth and really connect with our customers.
Zip initially began with Zendesk Support back in February of 2015 and then implemented Talk and Chat in 2017. The team's Support instance now also integrates with its CRM, Salesforce, and soon with JIRA. "Zendesk is heavily integrated into everything we do," Diamond said. "The API connects Zendesk to all of our systems. About 90 percent of customers who contact us—we know instantly who they are. This helps agents to respond faster and provide more personalized interactions, which improves the overall customer experience."
As Head of Customer Support Johann Loibl sees it, the stability and ease-of-use of a Zendesk solution has helped Zip to onboard new agents faster and more effectively. "The simplicity belies what it can do, how you can set it up, and what you can do from a reporting standpoint. It's great," said Loibl, who has also used Zendesk Support at previous companies. "I have worked with Zendesk so much, and really explored the boundaries of the products, that I feel like I know it inside out. And for agents, Zendesk is simple to use, it helps them to focus on the customer, not the software."
Zip also integrates Support with DigitalGenius, which is an artificial intelligence tool that reads the email content and suggests the best macro for the agent to use. The integration can go as far as automating the answering—a feature the team is testing.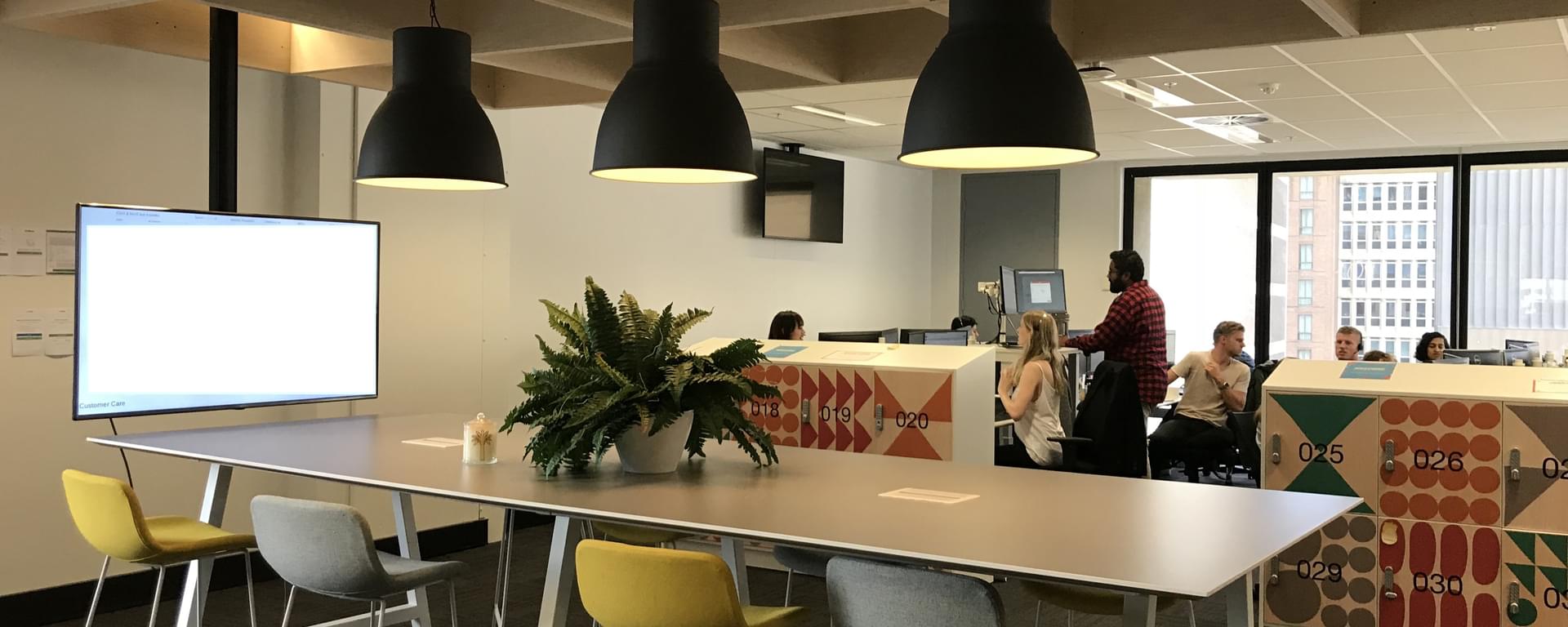 Zip relies on the triggers and macros in Support to help the customer care team make progress toward its goal of answering 80 percent of calls within 30 seconds and 80 percent of emails within 12 minutes, Loibl said. The team is currently answering 50 percent of all emails within 15 minutes and 65 percent of calls within 50 seconds—impressive, given the team's volume of 8,000 tickets each week, with an 80 percent satisfaction rating. Above all, the actionable insights and analytics are of the greatest benefit to Zip, Diamond said. "We love what Zendesk is doing from a reporting standpoint," added Loibl.