Which popular sales methodology is right for you?
Which popular sales methodology is right for you?
Figuring out which sales methodology is best for your business can be tricky. Here are some tips for finding the one that will work for you.
Last updated August 24, 2021
Whether you're just starting out in sales management or an experienced pro, figuring out which sales methodology is best for your business can be tricky. Here are some tips for finding the one that will work for you.
SPIN Selling
According to Neil Rackham's 1989 book on the subject (which we've recommended before), SPIN Selling is a sales methodology focused on four key steps: Solution, Problem, Implication and Need-Payoff. This sales method will work best for you if you find any of the following statements to be true.
Your goal is to build trust that leads to future investment
The aim of this methodology is to instill confidence in your client that you have their best interests at heart. Other sales methodologies, as we'll soon discuss, focus on closing the sale with any number of strategies.
By taking time to understand the customer's unique situation, you are investing in the relationship. For companies just starting out or attempting to distinguish themselves from a wide competitor pool, SPIN Selling makes listening to customers a stellar way to build trust.
You believe in relationship selling
Using the SPIN method allows your sales reps the time to get to know their customer and really listen to their needs. Although this approach may seem time-consuming, its results are often long-lasting.
In essence, the customer feels like you and your company are there to help them, regardless of whether or not they actually purchase, and the pressure to buy is lifted. After the SPIN method is implemented, they are clear on what their need is, how they'd like to solve it, and why your product is the best solution.
SNAP Selling
Created by Jill Konrath in 2012, SNAP Selling makes the assumption that your client is stressed out and in a hurry. This method is best used for any of the following goals.
You consider yourself a thought leader in your industry
One aspect of this approach is to make your company the go-to source of information for buyers' needs. Busy decision makers don't always have time to do in-depth research. By taking the guesswork out of the equation for them you are establishing a quality service that will inspire loyalty among your clients. Become a thought leader in your category and watch sales flood in.
Your target market works in fast-paced environments
The "s" in SNAP stands for simple. As in, you need to outline the buying process in clear terms. If your clients are used to making important buying decision under pressure, you are well aware of how important speed and efficiency are to their process.
This methodology is based on creating priorities and by definition is built for this type of client base. With the SNAP Selling method it is your responsibility to keep your client's eyes on the big picture. You can make sure they don't get stuck in the myriad of details by solving the problem for them in a way that is simple, informative, and fast.
The Challenger Sale
This methodology asserts that there are five B2B selling personas. The Challenger Sale posits that the most important steps in the sales process include teaching the buyer about the industry as a whole, personalizing their product, and solving the problem in a direct manner. Read on to learn if the Challenger Sale is right for you.
Your product is on the complex side
The first step in this technique is to consult your client about the industry as a whole. Your sales rep will help the customer critically assess the market and make informed choices. By providing all the necessary information upfront, your client will be more willing to learn and understand your product as a whole.
You have a large sales department
One of the common pitfalls of large sales departments is the inability to write great prospecting emails. The second step of this method is to take what you teach your client and mold the following pitch to their specific needs based on the information you've provided. You can, essentially, combine the benefit of a structured sales procedure with the fluidity of a tutoring session.
You are not afraid to take charge of the buying process
The Challenger Sale isn't for the faint of heart. Your sales rep must dictate the momentum of the transaction without fear of pushing the client. This method allows you to take control of each step of the sale. It can also create a noticeable increase in sales numbers.
The Sandler Selling System
The Sandler Selling System relies on a set of 49 rules that dictate how both parties, seller and customer, can personally invest in the outcome of the sale. Here are some reasons why this methodology might be right for you.
Your company's success relies on repeat business
Rather than making a handful of large sales over the course of each quarter, your company's lifeblood depends on selling a high quantity at a low rate. With the Sandler Selling Method, your clients develop a personal relationship with your sales reps.
This is done through analyzing the client's goals alongside them and forming a collaborative relationship. Your sales reps, therefore, begin to bond with their client throughout their buying journey. Simply put, the greater attachment he or she has to your company, the better chance you will be able to cross sell or upsell them in the future.
You aren't afraid to be really honest with your prospective client
The Sandler Selling System is unique because it requires a candid analysis of the client's needs. Regardless of what stage of the sales process the customer is in, if the sales rep feels the client's goals don't align with the solutions posed by your product, they should then choose to end the transaction.
This step in the methodology displays your company's integrity. Once you present multiple solutions for the issue at hand it is important to be mindful of the investment by both parties. This method is also a great way of weeding out clients who aren't the best fit for your company or your ideal target market.
Regardless of which methodology you choose, having the right sales platform in place to effectively manage your team and gain visibility into performance is key.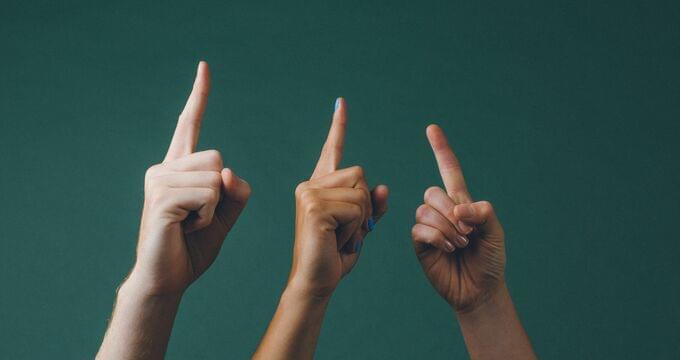 3 keys to unlocking a measurable sales pipeline
Learn how to effectively build, maintain, and optimize your sales pipeline.
3 keys to unlocking a measurable sales pipeline
Learn how to effectively build, maintain, and optimize your sales pipeline.
Download now