5 innovative ways brands are using bots to help customers connect
5 innovative ways brands are using bots to help customers connect
Last updated September 9, 2021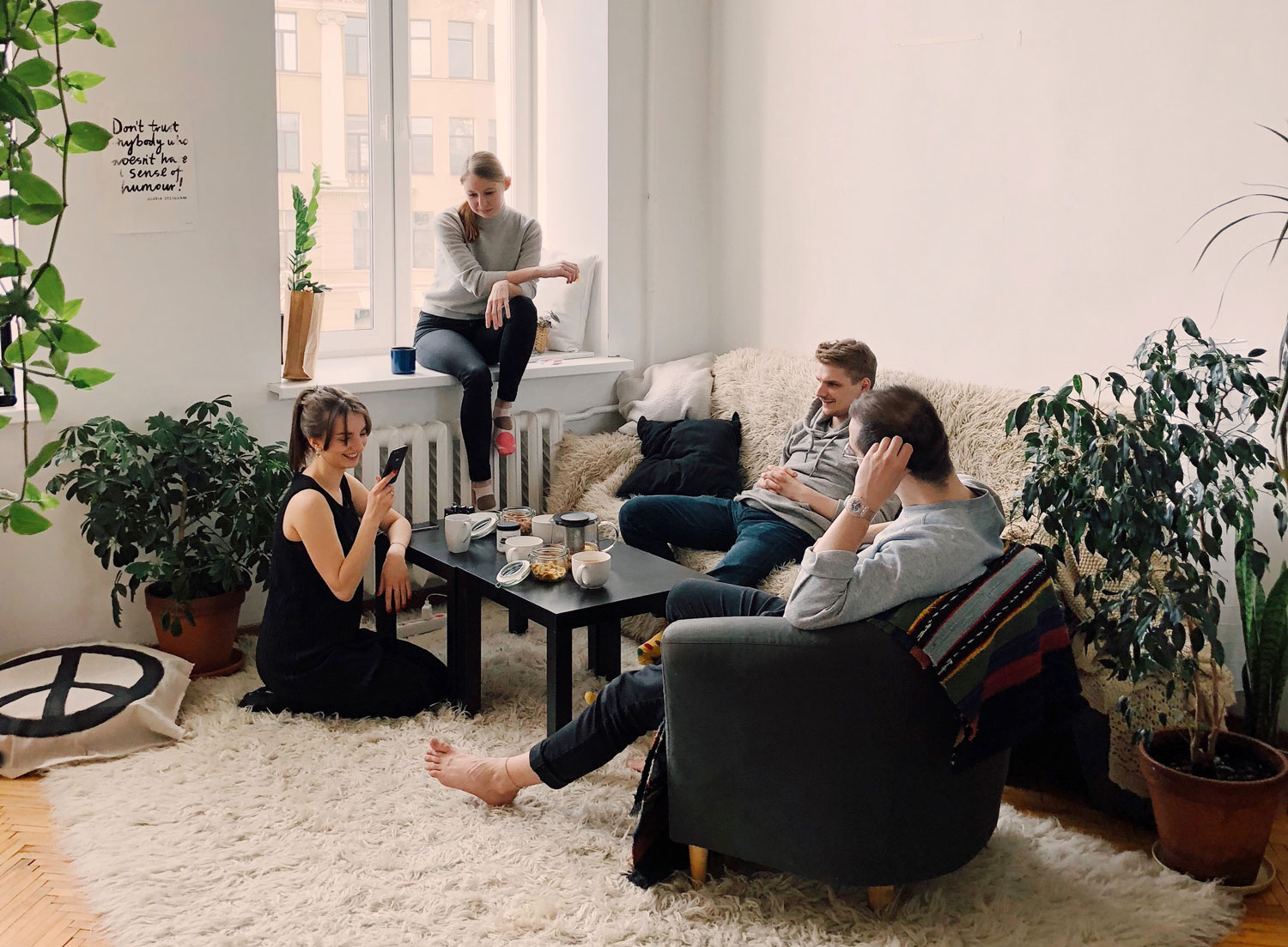 "What's your weirdest family tradition?" That was the first message I sent to Shaun, someone I've now been dating for months. But I can't take credit for that opening line. Bumble, a social and dating app where women always make the first move, wrote it for me. And it worked!
Bumble isn't the only brand providing its end-users with pre-written, automated content to proactively foster conversation. Bots help to streamline business processes, lower operational costs, and make customer support more efficient. In fact, Juniper Research found that chatbots are expected to cut business costs by eight billion dollars by 2022. And, according to Business Insider, 80 percent of businesses are already using bots, or plan to in the next year. But beyond offering customers a way to chat in and have a question easily answered, some companies are going a step further to automate content and design chatbots for customers' use and benefit.
Here are five innovative ways companies are using bots and automated content to empower customers to create connections and achieve their goals.
1. Breaking gender norms
One of the ways Bumble uses technology to empower women to make connections in love, or to encourage friendship and professional networking, is through their Convo Starters, served up through the app. "The aim has always been to flip the archaic gender dynamics of dating on their head, with respect built in from the start of each conversation," said Bumble's Vice President of Marketing Chelsea Maclin.
Maclin explained that when the female-centered dating app first launched in 2014, many didn't believe that women would ever make the first move. A little under five years later, women have made over a billion first moves on the app. Following this milestone, the company is launching Moves Making Impact, where it will donate to a woman making a positive change in her community for each first move on Bumble.
As a female user of Bumble, the Convo Starters helped me start the conversation. It can be a struggle to come up with a good opening line every time you match with someone, and Bumble reminds women that it's not unusual for them to take the lead. "We like to think we helped normalize this behavior," said Maclin.
"The aim has always been to flip the archaic gender dynamics of dating on their head, with respect built in from the start of each conversation." – Chelsea Maclin, VP of Marketing, Bumble
One of the reasons why Bumble's Convo Starters are successful is that they are designed to help its users meet their end-goal of building real relationships that will continue offline. Each prompt was written to produce a response and enable users to get a sense of their matches' personalities. "Data shows that you're more likely to make a meaningful connection if you start the conversation with something more than just 'Hey,' 'Hello' or 'How are you?'" explained Maclin. "We focused on creating prompts that were not only interesting, but also thoughtful. One of my favorite lines is, 'What's your go-to way to cure boredom?'"
To serve content that is purposeful and smart, brands must determine the right context for intervention. Bumble helps users start the conversation, but hasn't considered providing content beyond that initial message. "We want people to have real and empowering conversations and connections. If both parties are just using automated responses, is that a real conversation?" Maclin said. "That said, we always base our feature innovation around user feedback, and will continue to put our users' interests and needs first."
[Read also: The power of women-built brand experiences]
2. Keeping customer connections alive
LinkedIn is another social platform that prioritizes users' needs and helps users to keep the networking alive beyond that first connection. Recently, I was browsing the site and saw that a former coworker had started a new job. In truth, it had been a while since we last spoke and I may not have thought to reach out if LinkedIn hadn't prompted me with a prepopulated message: "Congrats on the new role! How have you been?"
Up to 85 percent of jobs result from networking. LinkedIn's pre-written, proactively suggested content empowers users to build and maintain professional connections to make them more productive and successful—a primary goal for users on the platform, according to LinkedIn. Of course, you can customize the message to make it more personal, but the idea is to motivate you to stay in touch with your network.
3. Engaging customers with personality
While social networking services tend to focus on creating connections between users, other brands are finding new ways to foster brand-to-customer relationships. Casper, a popular mattress company, launched an SMS chatbot in 2016 to keep their customers company when they had trouble sleeping, named Insomobot 3000. Although the bot is no longer in service (I tried texting it and didn't get a response), it's a great example of how automated content can be used to showcase some brand personality and entertain customers. Users could text Insomobot about anything from pizza to their ex, and they'd be sure to get a witty response. "Insomnobot watched all of 'Stranger Things' and stayed up way too late that night," said Casper's Vice President Lindsay Kaplan. "It's kind of obsessed with pizza and is really on the fence about if it's too late to eat or it should just wait to eat waffles in the morning." Casper's chatbot stands out for its humorous and quirky tone, matching Casper's brand voice.
[Read also: From dating apps to customer relationships: we're closer online than ever before]
Disney and Call of Duty publisher Activision also created chatbots with unique tones of voice to enhance their customer engagement. Disney brought Judy Hopps, a character from the movie Zooptopia, to life and created a chatbot for her on Facebook Messenger. Millions of movie fans had the chance to get to know her one-on-one. Similarly, Activision designed a Facebook Messenger bot that allowed gamers to interact with a new character from an upcoming game. It had six million chats within the first day alone. Casper, Disney, and Activision highlight the innovation that results when marketers put their customers' interests at the center of their efforts.
4. Fueling change for the greater good
While chatbots can be used for fun and lighthearted engagement, they can also drive real social impact. The United Nations Children's Fund, which strives to protect disadvantaged children all over the world, created a chatbot through Facebook Messenger and Twitter that empowers teenagers to participate in social movements. The non-profit's U-Report bot polls teens on social issues ranging from healthcare to education to gather data that will inform the community. The bot has over seven million subscribers and has uncovered serious endemic problems.
The non-profit's U-Report bot polls teens on social issues ranging from healthcare to education to gather data that will inform the community.
UNICEF isn't the only organization using chatbots to support social impact activities. Lokia, a socially responsible lifestyle brand, partnered with non-profit Charity: Water to build Yeshi, a Facebook Messenger chatbot that embodies a young Ethiopian girl who has to walk hours every day to provide water for her family. Yeshi represents millions of real women in her country, enabling users to empathize with Ethiopian women and bring awareness to their hardships.
[Read also: Choosing the right social impact activities for your brand]
5. Entire businesses built on a bot
As innovations in AI continue to advance, some brands are using chatbots as the foundation of their entire product or service. DoNotPay is the world's first robot lawyer, an AI-powered chatbot that interviews users about their legal issues to fill out official documents for them. Its automated legal advice is free and has numerous five-star reviews on Apple's App Store. The chatbot started as a parking ticket appeal service and now helps users with various other legal concerns, ranging from requesting refunds from banks for illegal overdraft fees to reclaim security deposits from sneaky landlords.
[Read also: AI is what dreams are made of. Just ask Disney.]
Woebot is another smart chatbot service that functions as a mental health coach. Psychologists created it based on Cognitive Behavioral Therapy to make mental healthcare more accessible. Woebot uses exercises and lessons to help people track their mood and think through situations. According to the company's research with Stanford University, Woebot can successfully reduce symptoms of depression.
Think outside the bot
Whether your customers are looking for an easy answer to a question, or a nudge to take the next step along their journey, or for a chance to connect with your brand in a fun way, consider whether automating content might provide the support they need. How can your brand get creative with automated content to empower or better engage your customers?