How to follow the sun and provide great global support
Article
How to follow the sun and provide great global support
Published August 5, 2016
Last updated September 20, 2021
The "follow-the-sun" support model was originally developed to provide round-the-clock customer service and has by now been widely adopted by companies around the globe. Yet whether and when to adopt this support model is a question just about every growing business comes to face.
By its basic definition, "follow-the-sun" means that support literally follows the sun—it's a type of global workflow in which issues can be handled by and passed between offices in different time zones to increase responsiveness and reduce delays.
In the early days of follow-the-sun, the approach only seemed feasible for large companies with multiple offices and teams of employees around the world. It turns out, however, that the method scales down to satisfy a specific goal: providing superior customer support. While that can mean different things for different companies, anyone who wants to provide 24 x 7 support 365 days of the year—or more loosely, "anytime, anywhere" support—can adopt the model. You just have to determine whether it's right for you.
[Read also: Trust your agents to make customers happy]
Take a step back before moving forward
Start off by asking key questions. If you're a small company looking to provide global support, consider what steps you can take now to achieve your longer-term support goals. This can be done by evaluating when your customers need you most, and carefully considering how to meet them where they are. You most likely won''t need to open multiple offices, especially at first, but perhaps a small remote office or a representative located remotely in a key area or time zone may satisfy your customers' needs.
Prezi, for example, has teams in two locations: San Francisco and Budapest. They meet their global support goals by working together, providing a combined 18 hours a day of coverage. To do this from a single office they'd have to aggressively staff up.
Another consideration is the way you use technology. Are you using a tool that makes it easy to scale, and to quickly hand off support tickets?
To help decide what's best for you, your team, and your customers, ask the following questions:
1. How large or small is your team?
When you're small, you're actively jumping to meet the needs of customers. Every time you learn you have a new customer base, you find someone to support them. But as you grow, you begin to standardize, build out streamlined processes, and build teams. If your team is still in the lean, jumping phase, you might not be ready to offer global support. You can, however, start planning for it.
2. How complicated are your support issues?
Are the majority simple, transactional issues like password changes and processing returns, or are they more complex technical issues requiring more resources? Depending on the answer, you might just need a globally-accessible FAQ page or Help Center rather than a team of people always on call.
3. Where are your customers primarily located?
There's no reason to leap forward with global support if most of your customers are in only one or two regions. Focus on those regions first.
4. What time of day do you receive the most tickets?
If you're using a customer service platform with great analytics, you'll be able to make data-driven decisions about the right time to expand globally. Stats around ticket volume by time of day will be your new best friend. Regardless of where the bulk of customers are located, if you know that you're receiving a lot of tickets outside of your standard support hours, then it's time to start thinking about a rotational support model.
[Read also: Customer service skills you need today]
5. Are mobile apps being used?
After considering your demographics and volume, could you make up some of the support volume by using a mobile app? A customer service platform with mobile access might allow you to stagger your shifts between home and work, and to cover different time zones, without having to hire a remote representative.
6. Are you driving self-service?
Self-service is often the best place to start when building out global support, but some companies overlook self-service because it feels like there aren't enough resources to build out a nice-looking repository of help articles. In reality, setting up a Help Center doesn't have to be a monumental task, and by offering community forums, you can give your customers the chance to help each other. It's a great way to optimize your support.
7. What's your industry?
How do companies similar to your own handle support? What about the companies your business aspires to emulate? Do you know where you fall in industry benchmarking when it comes to customer service? In the gaming and retail industries, for example, 24/7/365 support might be pretty standard. But not every industry really requires that. The model you choose, develop, and refine should be the one that works best for you and your customers.
Going for global support
There are more than a few ways to provide the support your customers need, and if you've decided to take the leap and provide global support, you need to be prepared to follow through on that service level agreement.
Whether you state 24/7/365 availability or something more limited, you've got to be there. The worst kind of support is no support. And if you over-promise what you can actually deliver, you risk losing business.
It's equally important to offer consistent levels of service at all times. If support for another time zone is going to be more limited, it's best to set expectations up front. Not to worry, though, it's possible to stay relatively small and perform like a big team. Zuora, for example, employs a version of a follow-the-sun structure and offers 24/7/365 support coverage. They do it by starting a team in Colorado at 8am (MST). In California, they have team start times of 7am, 8am, and 9am (PST). In addition, team members in the Beijing office start at 7am, 9am, 1pm, and 2pm CST (China Standard Time). By staggering their support personnel start times across these key time zones, they are able to meet the SLAs they''ve set for their customers. They also use employ a daily handoff model, in which open and pending matters are passed along to the next team when one goes off duty.
Here are a few techniques to provide great global support, following-the-sun but with some variation.
[Read also: Want to provide great retail CX? Start with your employees]
Dashboards
A tool that offers great dashboarding will provide visibility into teams and ticket activity everywhere. Global dashboards are very effective at helping everyone, everywhere stay informed, as well as a key component to understanding what a global support organization is and should be.
Collaboration tools
Teams in different time zones or remote areas will rely on collaboration tools for quick powwows and handoffs. Tools like Flowdock, Slack, Google Hangouts, and more provide a space for conversations so team members can see what''s currently being talked about, as well to as review previous conversations. Teams can virtually follow the sun by finding out what''s happened while they were away.
Standardize and communicate
There will be ways to use tags or views in your customer service platform to identify problem versus incident tickets, but it's helpful to have a way to make it really easy to find any recent problem tickets that may come in so that the next team will start linking new incidents to it, rather than reinvestigating. If your operations team has a separate Twitter handle, that can be a great way to make sure that everyone stays up to date. Additionally, and changes to support policies and systems must be communicated routinely and fluidly to all regional teams.
Daily handoffs—
The idea is to pass issues on to other teams for continued attention when one shift ends and another begins. This helps ensure that important items aren't allowed to sit unattended for long periods of time, and provides continuity across teams. You'll have to decide whether to allow multiple agents to work on a single ticket or whether to assign ownership per ticket. Your approach and strategy here depends on the specific goals and accountabilities you create for your team and the service level agreements you offer to your customers.
Leadership
Each level and location of support should have a team lead in charge. Ideally this is a more experienced agent who can help keep everyone on the same page, and to be the point of contact for urgent issues and events affecting the team.
Training
It's really important that every customer service agent receives the same training experience and tools. In fact, the regional teams might need a little bit more so that they're ready to stand on their own when no one's at headquarters. It's also great if you can provide a knowledge base of training resources and material, accessible at any time. This not only helps ensure consistency, but also a shared experience.
Languages
When working globally, correct language recognition and usage is critical. Many customer service platforms have dynamic content to help address this challenge. While many tools can auto-detect a customer's language and help respond accordingly, it's still a really good idea to have a native speaker review all messaging (rather than translation software). Sometimes it's just a matter of letting the customer know there will be a short wait until a native speaker can respond, or to make it extra clear which languages are supported in each region.
If you're managing a virtual team, you may also find the Successfully build and manage a virtual customer service team guide useful as well.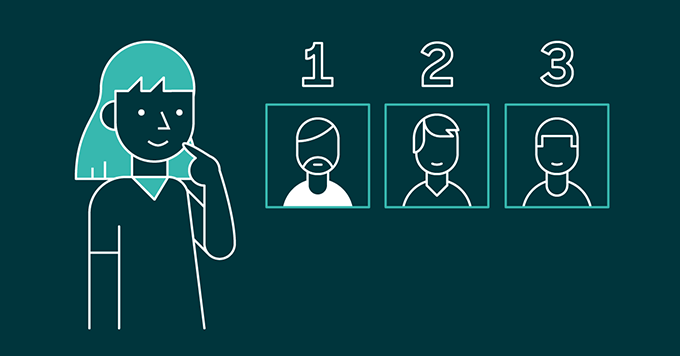 Explore your omnichannel support options
See how you can make the most of every support channel.