Retail CX Guide
Retail customer experience guide for 2023: Tips + strategies
Learn how to improve your CX strategy and boost customer loyalty.
By Meaghan Murphy, Contributing Writer
Last updated May 18, 2023
The way people shop today is different, no doubt. It used to be enough to have a shiny storefront and a great product assortment. Now, customers want to shop in store, online, and somewhere in-between–and they want the experience to be seamless. While the way consumers interact with brands has changed, their essential need is the same. Your customers want to be treated like people, not transactions.
"The new normal is, in fact, the old normal in retail," Dr. James Cash, emeritus professor of business administration at Harvard Business School said at the keynote session for the National Retail Federation's Big Show in New York. Personalization is just one strategy to improve the retail customer experience in 2023. Expanding your retail presence to popular social media channels is another. But let's start at the beginning.
What is retail customer experience?
The retail customer experience encompasses every interaction and impression shoppers have with a brand. And it goes beyond just handing over a credit card or cash in exchange for goods or services—it involves every touchpoint, from browsing products to post-purchase support. It all comes down to this: retail customer experience is how shoppers feel when they interact with your company.
Why is customer experience important in the retail industry?
The retail industry is customer-centric, and providing exceptional CX is crucial for several reasons. It differentiates your brand from competitors in a crowded market. And with numerous options available, customers are more likely to choose businesses that go above and beyond to meet their needs and exceed their expectations.
Two-thirds of consumers who feel that a company cares about their emotional state will be more likely to be repeat customers.
Two-thirds of consumers who feel that a company cares about their emotional state will be more likely to be repeat customers, according to Zendesk CX Trends 2023. And 73 percent of those consumers will switch to a competitor after multiple bad experiences—and more than half will head for the exits after a single unsatisfactory interaction.
But customers who have a positive experience at a retailer are more likely to become loyal to the brand. And when customers feel valued and satisfied, odds are good that they'll return for future purchases, recommend the brand to others—and even become brand advocates.
A well-designed customer experience helps brands develop meaningful relationships with buyers, secure repeat purchases, maintain a positive reputation, and improve internal processes. This not only drives repeat business, but also helps attract new customers through positive word-of-mouth.
How to improve the retail customer experience: 4 strategies
Keeping up with customer expectations can be tricky, but there are strategies retailers can implement now. Here are four key ways retailers can boost CX this year:
AI-powered data analytics enable retailers to gain insights into customer preferences and buying patterns. By harnessing this data, businesses can tailor their offerings and marketing campaigns to individual customers, delivering a hyper-personalized experience.
How to measure retail customer experience across all channels
More than 5,000 organizations around the world have a dedicated customer experience (CX) manager—and more than half of those managers report directly to a CEO.
"This increasing level of CEO oversight shows the importance of CX to the bottom line, hence the need for measurement," Ed Thompson, Gartner's Distinguished VP Analyst, explained.
Understanding the effectiveness of your strategies and identifying areas for improvement is crucial when measuring CX. By monitoring both digital and in-store customer experiences, you can gather valuable insights and make informed decisions.
Measuring digital retail CX
Analyzing the digital retail customer experience involves measuring various metrics to assess the effectiveness of your online presence and interactions with customers, including:
Customer satisfaction surveys (CSAT)
CSATs gather direct feedback from customers about their online shopping experience, focusing on things like product review ratings, timeliness of delivery statistics, or mystery shopping scores.
Customer loyalty
These metrics can measure the average time a customer spends on a website, or it can predict things like customer loyalty. Some metrics include purchase frequency, use of multiple channels, average order size, repeat orders, and return rates.
Brand reputation
Price sensitivity, sentiment scores on social media, trust ratings, and event participation are examples of metrics that determine likelihood of customers who would be willing to recommend or endorse the brand.
Quality of operations
When a product or service does not meet the expectations of the customer, that will almost always result in poor CX.
Employee engagement
A majority of organizations rank employee engagement as having an equal or greater impact than other CX challenges, according to Gartner.
Measuring in-store retail CX
Measuring the retail customer experience in-store is a bit different than analyzing metrics online. Many factors contribute to customer satisfaction IRL, including:
Foot traffic and conversion rate
Measure the number of visitors to your physical store versus the percentage of visitors who make a purchase. A higher conversion rate indicates a positive in-store customer experience.
Dwell time and store navigation
When customers enjoy spending time browsing your store and can easily find the products they're looking for, that signals a positive CX.
Customer feedback
If a customer volunteers feedback about your store, whether positive or negative—take note. If one customer takes the time to say something, it's likely that other customers who remain silent have similar concerns.
Staff performance and customer interactions
Friendly, helpful, and knowledgeable staff members contribute to a positive in-store CX.
Retail customer experience examples
Increasing online sales at Liberty of London
Premium department store Liberty London has been giving fashion-conscious shoppers designs they love for more than 150 years. And with some help from Zendesk, the retailer now also delivers a premium customer experience, both in-store and online.
Before implementing Zendesk's email management software in 2015, Liberty London was still running its customer services from a switchboard and a shared email inbox. But with online sales rising to almost half the total, operations urgently required modernization.
Now, emails that arrive in the shared email inbox are automatically forwarded to the Zendesk inbox. With this increased efficiency, Liberty had more opportunities to improve the customer experience.
And the results speak for themselves. Since installing Zendesk, Liberty's CSAT score is up 9 percent year on year. The time it takes to give a first reply to a query is down by 73 percent. And the average time it takes to resolve a ticket is down by 11 percent.
And by making self-service not only possible—but also popular—with Liberty customers, Zendesk has helped cut agent-related costs and freed agents to work on complex cases that require personal attention. This saved £16,907 in help center costs in 2022 alone.
"The customer feedback we get is now 90 percent positive," said Ian Hunt, Director of Customer Services at Liberty London. "We've set the system up so that when a customer leaves a comment, it's emailed to my inbox. It's so often something nice about either me or one of the team that, without wishing to sound too cheesy, it's rather life-affirming."
Listening to customer feedback at Lush
Founded in Dorset (UK) in 1995, Lush is known for its fair-trade practices, sustainability credentials, and cruelty-free cosmetics. And these core values are reflected within its customer care department.
"It goes hand-in-hand," Global CX Manager Naomi Rankin explained. "Customers are attracted to us by our ethics and values, and we really do care about people, the environment and animals, so we won't compromise on how we treat our customers, staff or suppliers, just to make things cheaper, easier, or quicker."
Zendesk was rolled out in 2016 as part of the retailer's wider digital standardization project, and now Lush uses Zendesk's tools to monitor and analyze customer inquiries. Now, the company has 170 agents using Zendesk to support 21 markets, covering 15 languages, which helps the retailer spot small issues and fix them before they develop into big problems.
And Lush makes sure to reward staff members who receive positive feedback, offering what they call "random acts of kindness" as a reward. And listening and responding to customer feedback has rewarded Lush with CSATs of 98.1 percent—well above the industry average of 73 percent.
"In a technology-driven world, we're often encouraged to automate everything, but our customers have grown up from seeing us on the local street and getting to know our staff," said Rankin. "While we're now a global business with hundreds of shops and hopefully millions of customers, we want to perpetuate that feeling that we're your friends, and if you come to us we have the time to listen to you and find a resolution and maybe help to make someone else's day lovely."
Reducing email volume for better CX at Uncommon Goods
Brooklyn-based online and catalog gift retailer Uncommon Goods offers an uncommonly great end-to-end customer experience.
But before implementing Zendesk, the customer service team at Uncommon Goods was slowed down by an email system that was complicated and cumbersome.
"When we got Zendesk Support, the difference to our customers—and in teaching new representatives—was amazing," Laura Frost, Assistant Manager of Customer Service, said."It's so easy for new representatives to grasp that Support lets us communicate with a customer—and with each other—all in one ticket."
Since launching Zendesk, Uncommon Goods has seen a 72 percent reduction in email volume. The new system improved filtering of away messages, auto-replies, and SPAM. The CX team also created a searchable FAQs in their help center.
"It's astounding!" Jen Grim, Director of Customer Service said of the email volume reduction. "I don't know what we would do without searchable FAQs. And I love that we can make changes to Support without getting our tech team involved."
Now, Uncommon Goods' CSAT score is at an enviable 94.5 percent. But that's not stopping their CX team from shooting for 100.
"Great customer service is when customers don't need to ask for help or to contact us in the first place," Grim explained. "This is what we're striving toward."
Invest in your retail CX
Retail has always been a fast-moving industry. Delivering seamless customer experiences across every point in the journey is tricky, but it is possible. Connect with your shoppers where they are and deliver memorable service to keep them coming back.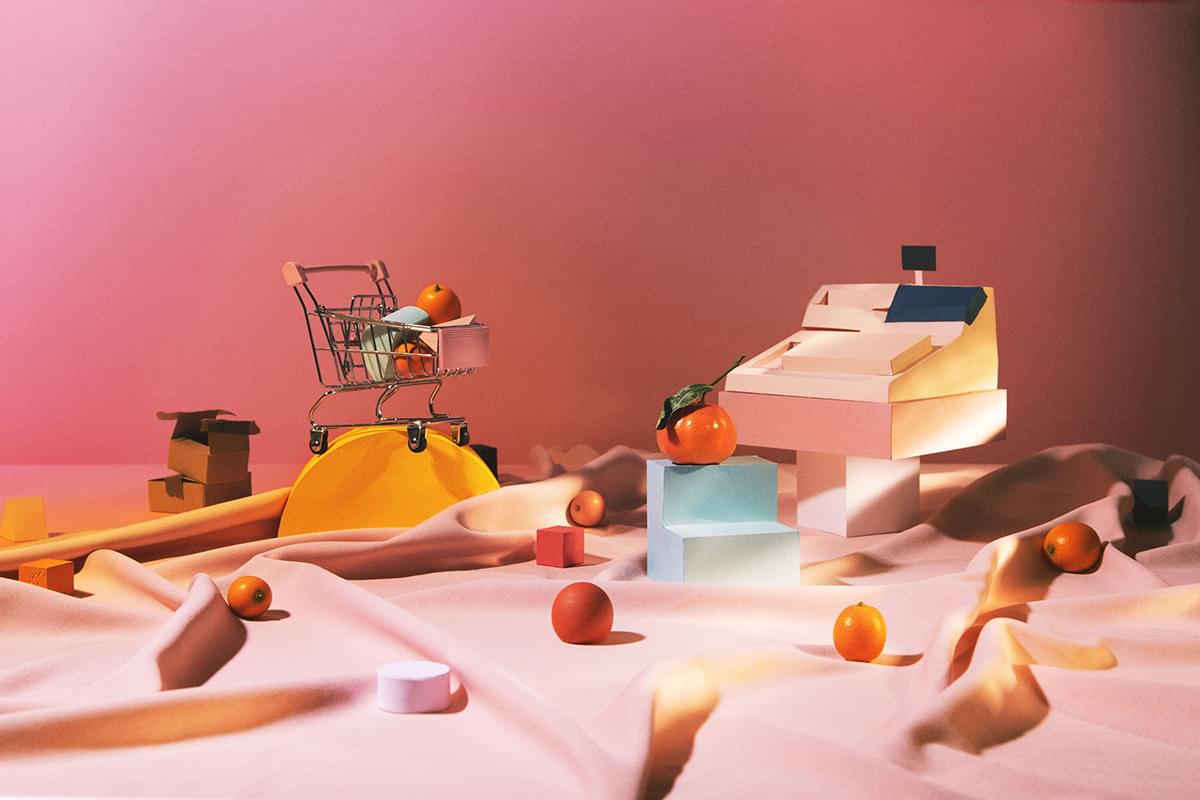 The ultimate guide to CX in retail
Learn 6 retail CX strategies that create loyal customers.
Related stories
In this episode of Conversations with Zendesk, Ian Hunt of Liberty London talks about how the retailer moved to a phygital model.